Ruth Henneman Coaching & Consulting, LLC provides leadership and personal development services specializing in the areas of leadership development, performance improvement, transforming abrasive bosses, and enriching communication and interpersonal skills. Ruth helps leaders, emerging leaders, and professionals become more effective at obtaining the results they want in their lives and their businesses.
The array of services include:
Ruth is prepared to help you, your team or your organization reach your goals.
Every day there are business professionals like you who have made a decision to reach for their highest potential but aren't sure where to begin. Coaching and consulting are valuable tools available to support your professional develpment efforts. Together we can clarify what you want to achieve, develop strategies to accomplish your goals and help you reach the success you desire.
Benefits other individuals and organizations have experienced as we worked together:
Enhanced leadership skills in the areas of: self-awareness, ability to handle change and to influence others.
Improved leader's ability to work more effectively with his/her team.
Achieved individual and organizational goals more rapidly.
Increased workplace productivity
Improved communication skills.
Are you ready to take the next step to success? Call 607-343-5003 to schedule your free consultation.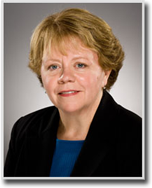 Ruth Henneman, MS, ACC
Established Ruth Henneman
Coaching & Consulting in 2008
Master's degree in
Human Resources
Extensive leadership coaching
and human resources experience
Associate Certified Coaching
Credential from ICF
Trained at Boss Whispering
Institute specializing in working
with abrasive leaders